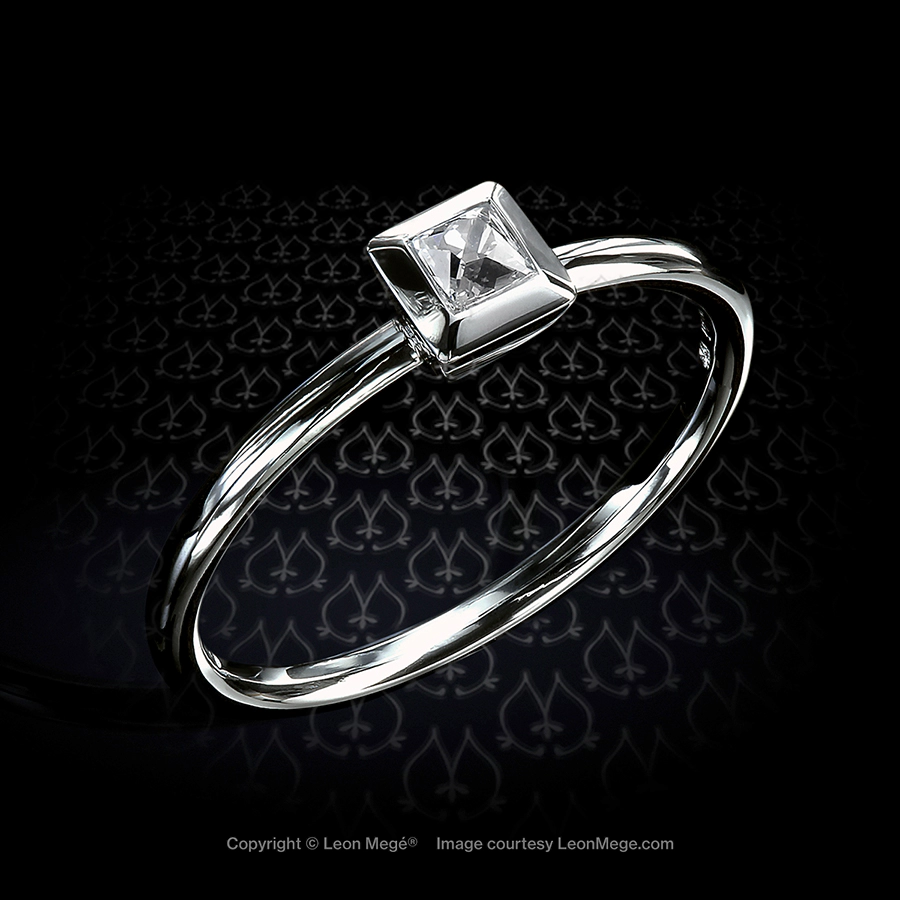 SooQT™ French cut diamond ring r6033
The item is in stock and available for immediate purchase.
Super cute ring with a small but mighty 0.11-carat French cut diamond designed for those with good taste but still burdened with student loans. This little gem of a ring is made of platinum, and it will get you through the day if you glance at your finger now and then.
Bezel-set center stone
0.11 ct True Antique™ French cut diamond G/VS
Platinum
Finger size:
US - 5 3/4
Français - 52
But of course! - L 1/4
Deutsche - 16 1/4
日本語 - 11
Sizing this ring full size up or down can be done free of charge when ordering.
We accept payments by check, wire transfer, or direct deposit. 
The balance must be paid in full before we ship.
There is no sales tax outside of New York.
Shipping is free within Continental US.
The ring comes in a signature leather box with all the necessary paperwork, including certificates and appraisal.