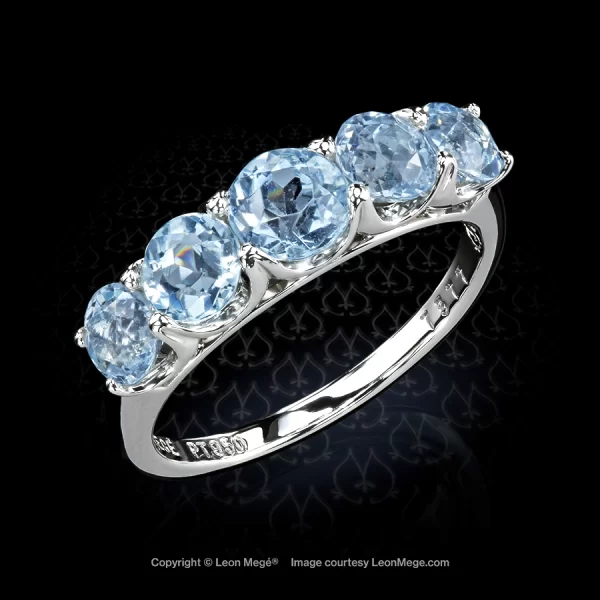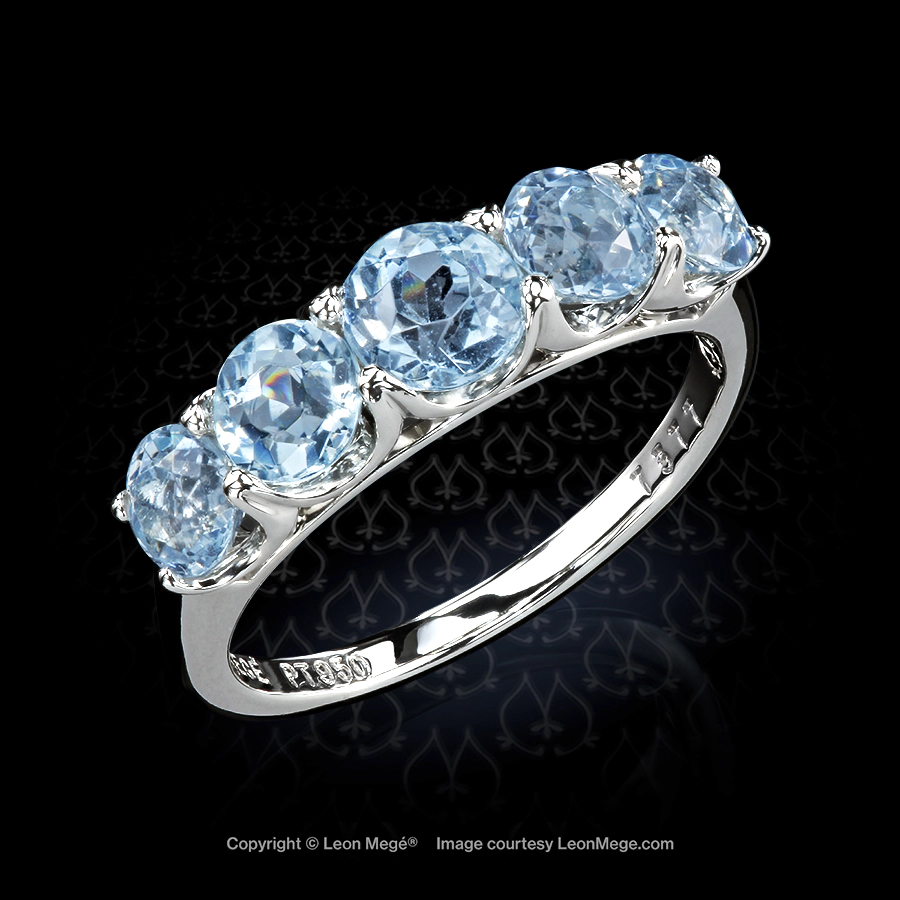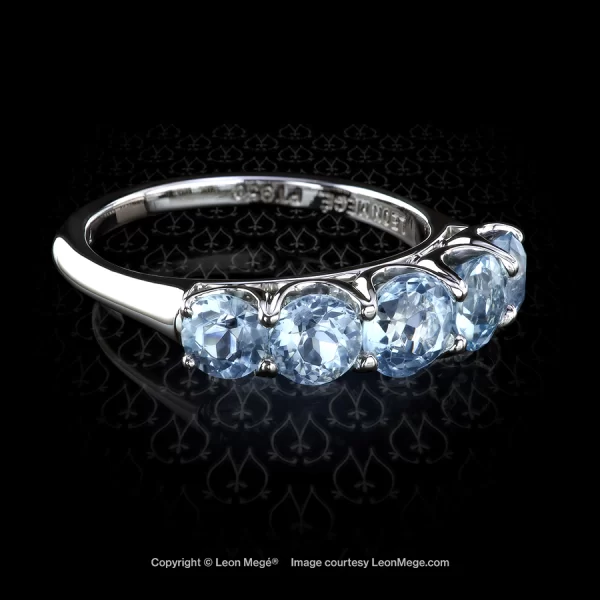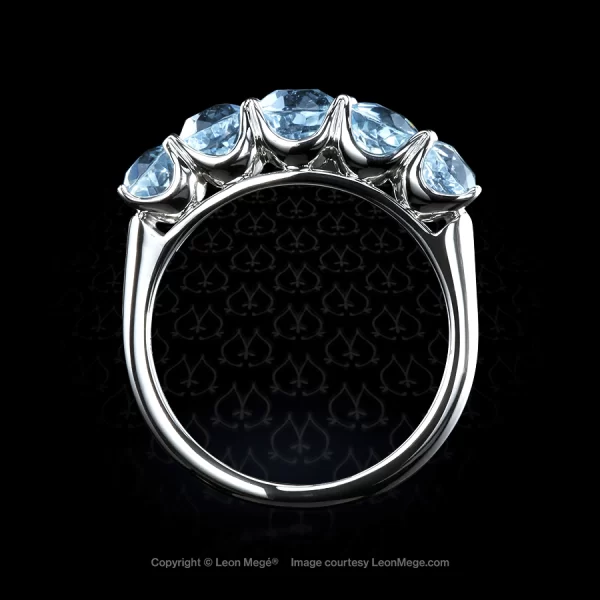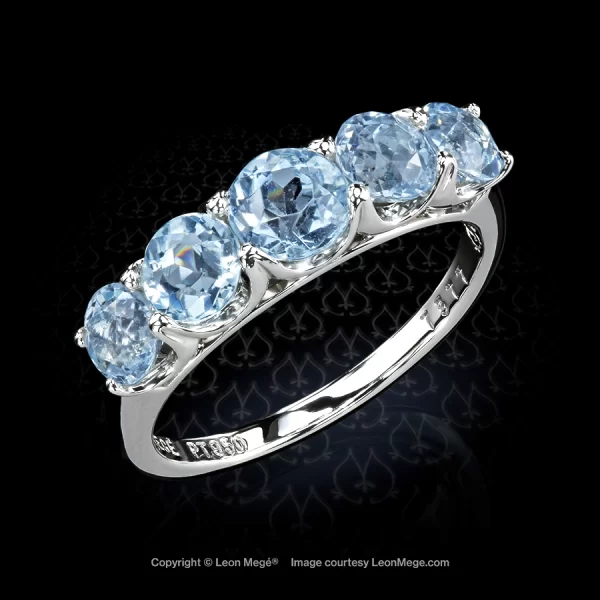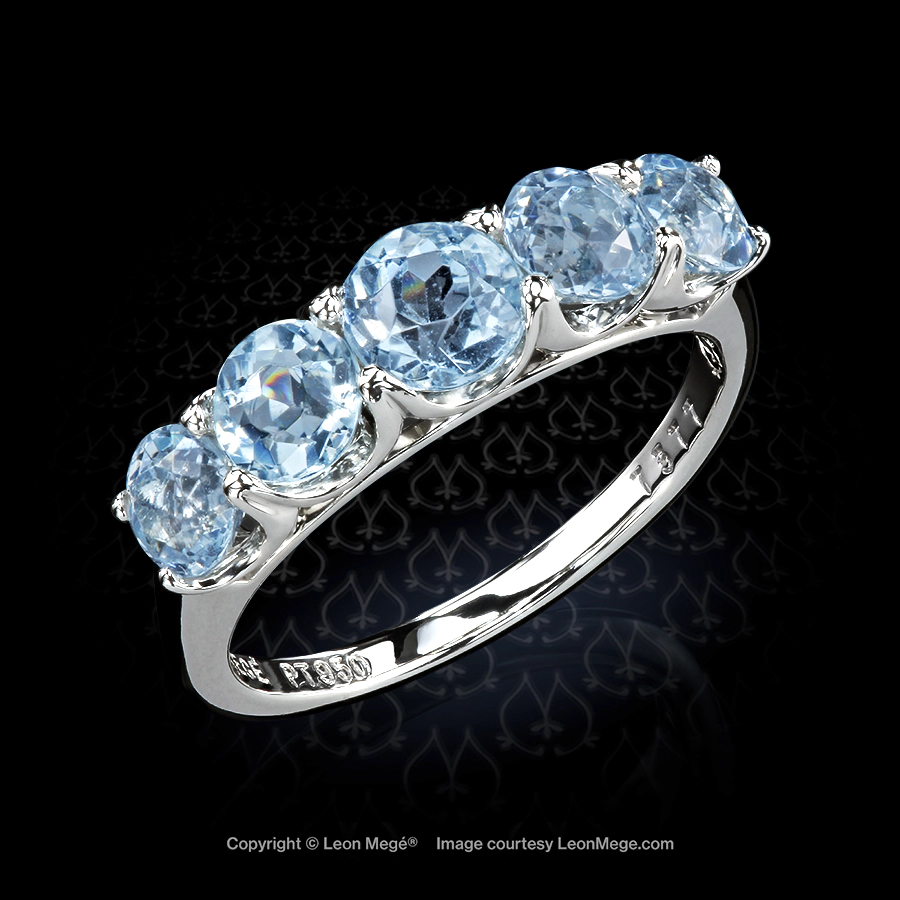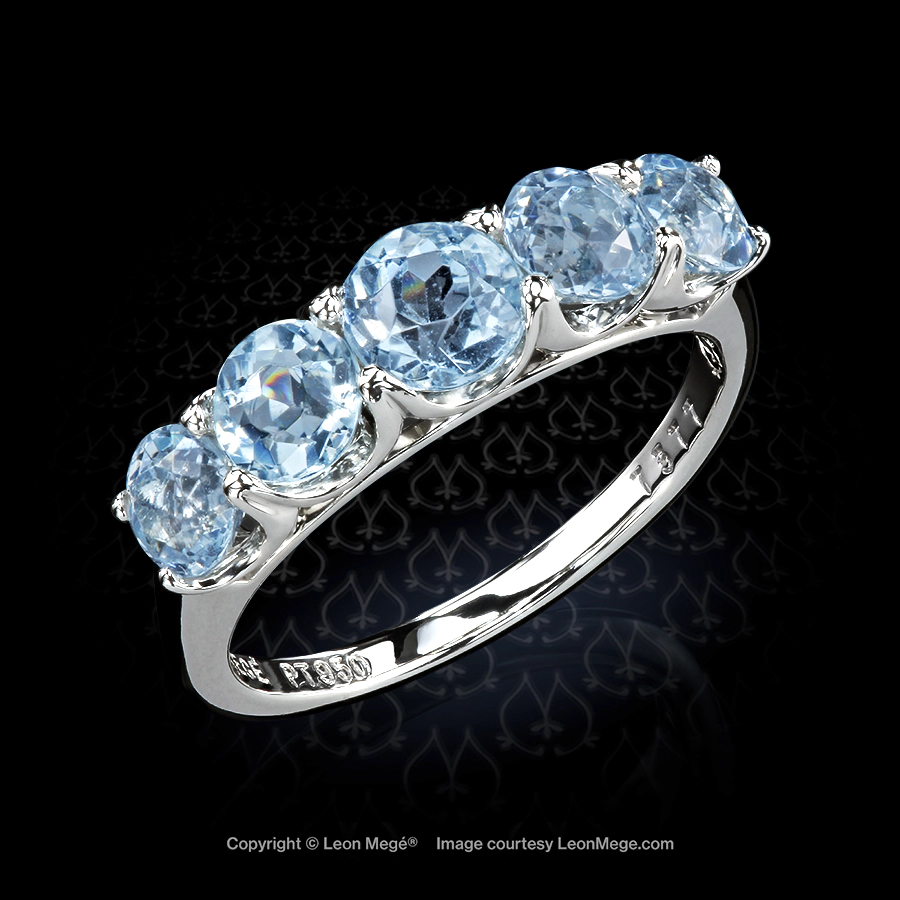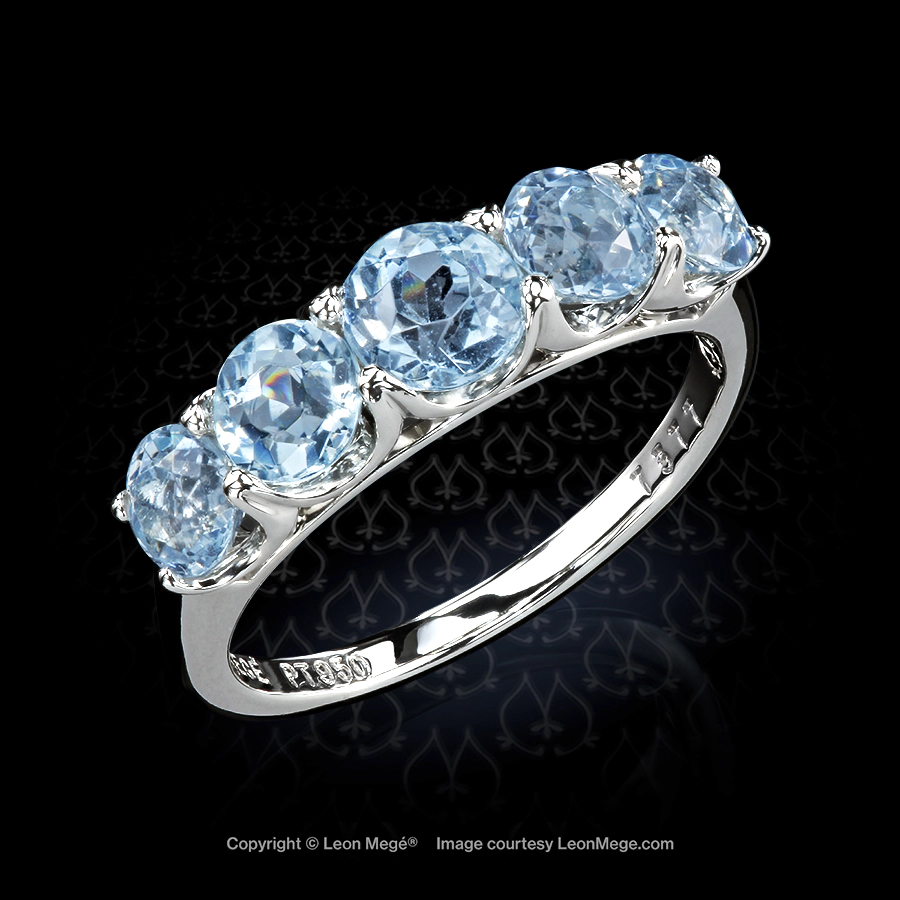 The coolest ring of its kind features five irreplaceably unique antique aquamarines salvaged from an old Victorian mounting pulverized by the advent of time. The soft pastel color of the aquamarines bodes well with almost anything a closet holds, so it's destined for much wear.
Five slightly graduated antique natural aquamarines, 1.80 carats total
Vintage-style shared prong design
Rolex-grade platinum
Some pieces are difficult or impossible to replicate because they are set with rare one-of-a-kind stones. If you want a similar piece, we need to speak on the phone. 
For custom work, please speak with us:
Leon Mege Jewelers is a purveyor of the finest jewelry precision-forged in New York. Each piece has been meticulously made according to the highest standards of bespoke craftsmanship since the last century.