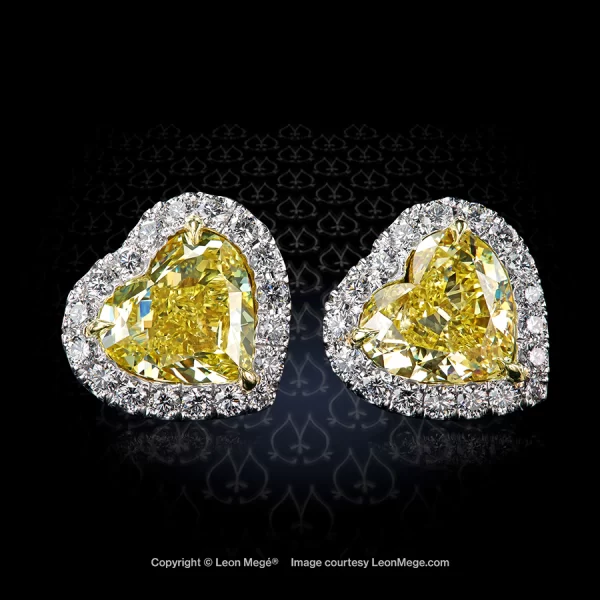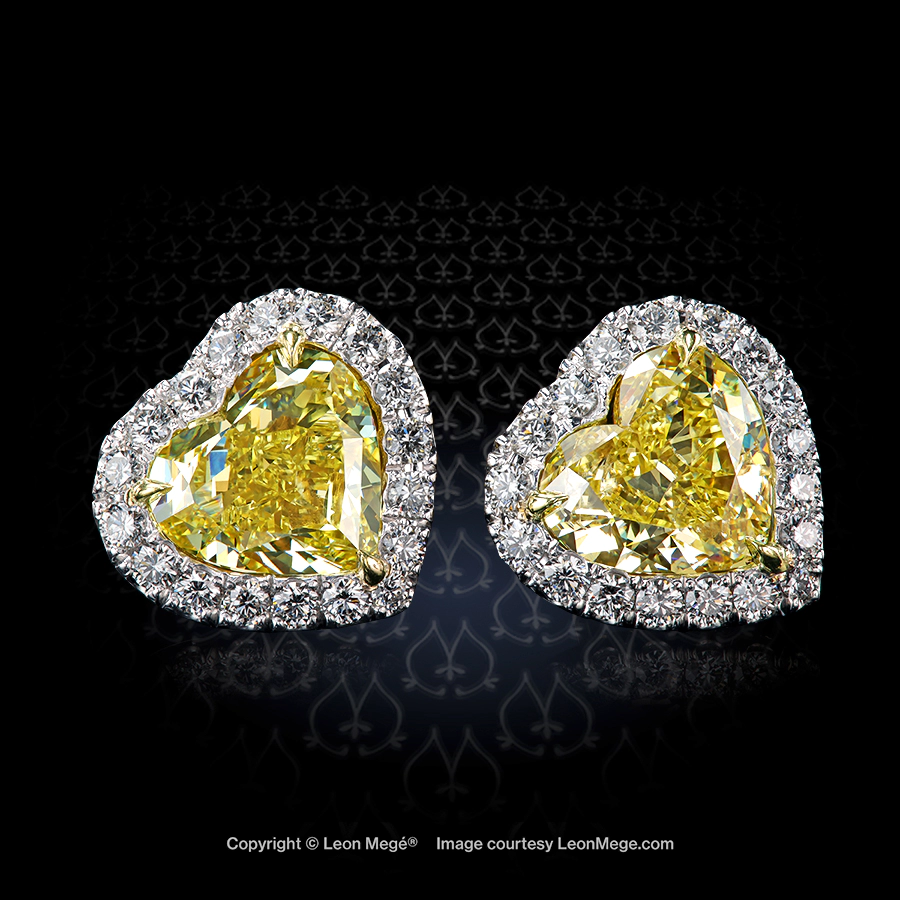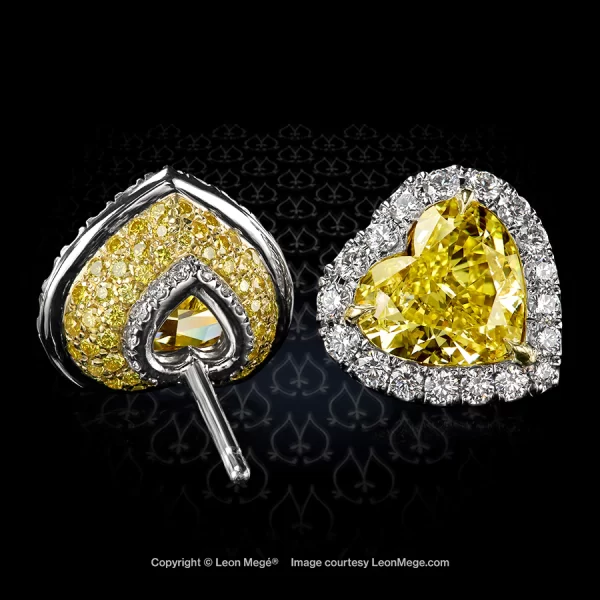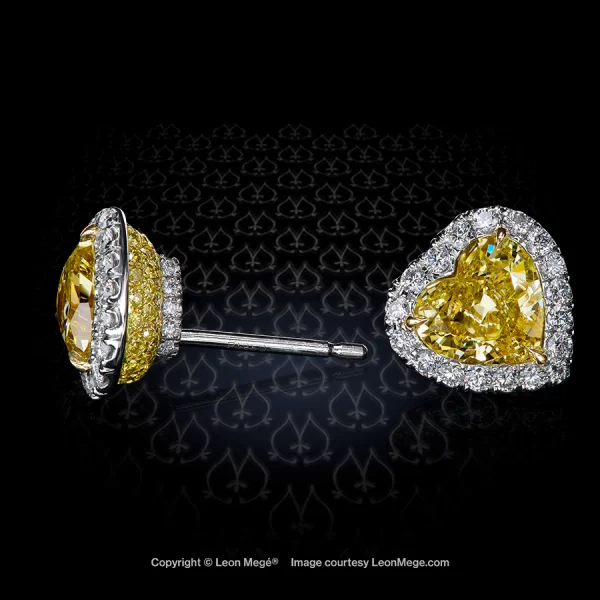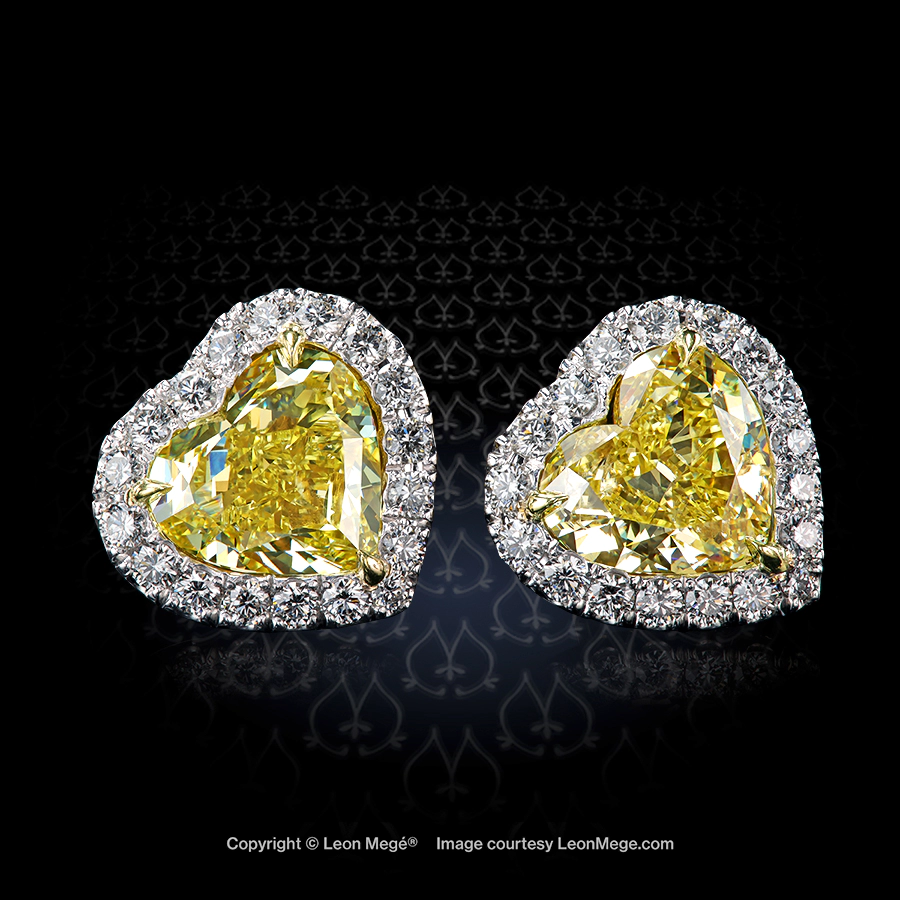 Jaw-dropping heart-shaped diamonds ready to light up a room cradled on a bed of glistening micro pave covering the foil-back reflector, surrounded with white diamonds
Natural fancy intense yellow diamonds approximately 1.5-carat each
Natural ideal cut diamonds
Fancy yellow melee
Rolex-grade platinum and 18-karat yellow gold
Some pieces are difficult or impossible to replicate because they are set with rare one-of-a-kind stones. If you want a similar piece, we need to speak on the phone. 
For custom work, please speak with us:
Leon Mege is a purveyor of the finest jewelry precision-forged in New York. Each piece has been meticulously made according to the highest standards of bespoke craftsmanship since the last century.
Learn more about House of Mege.