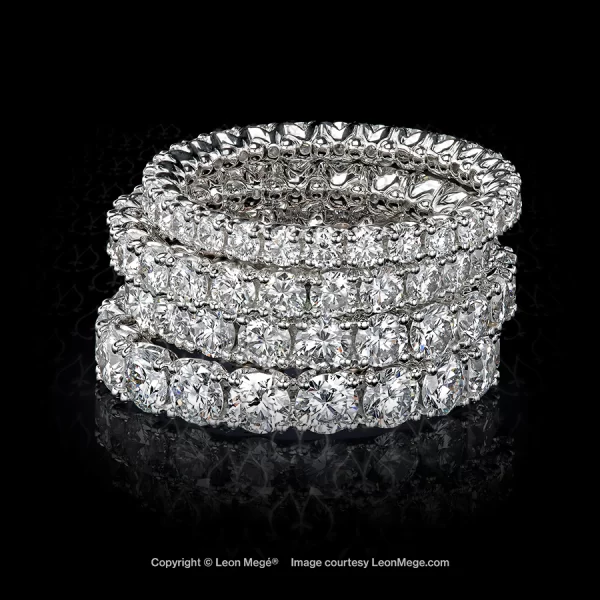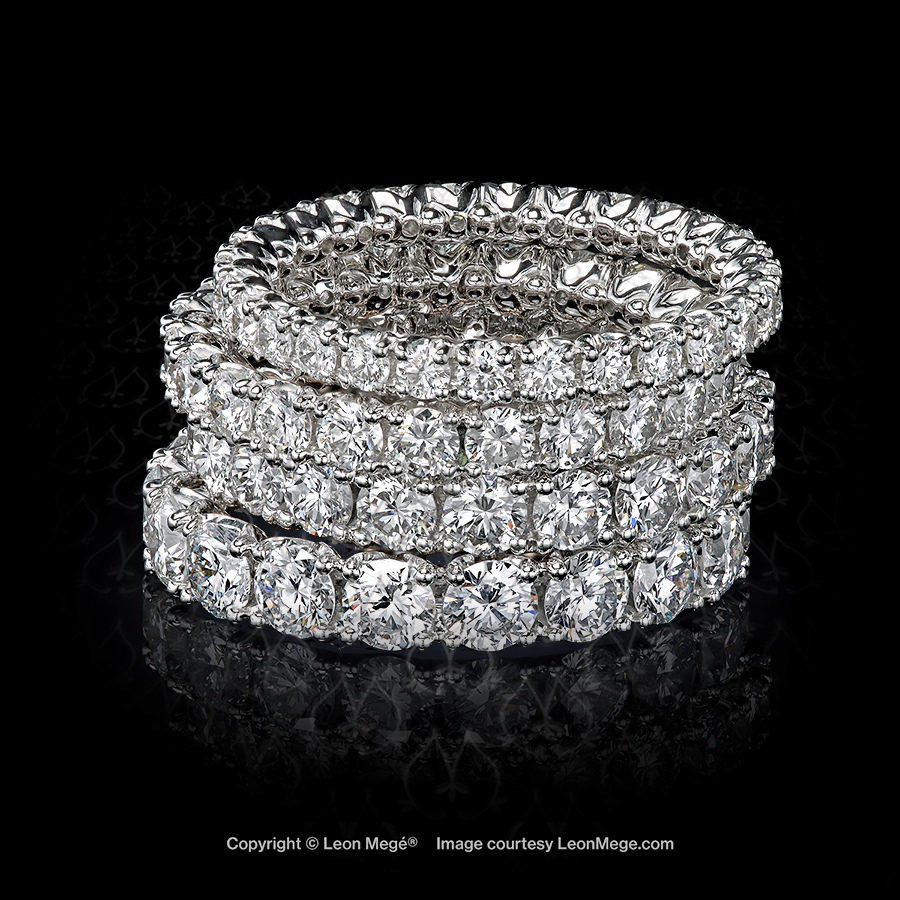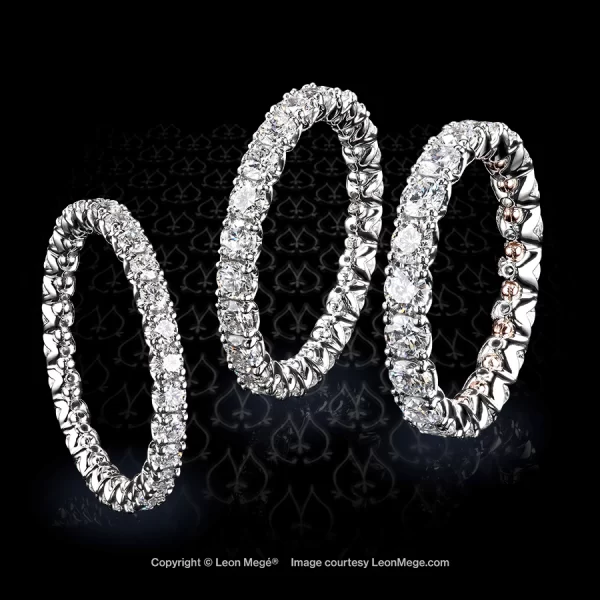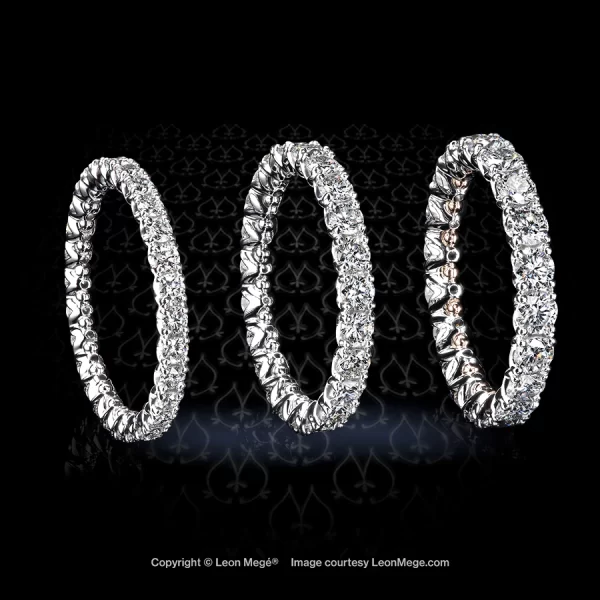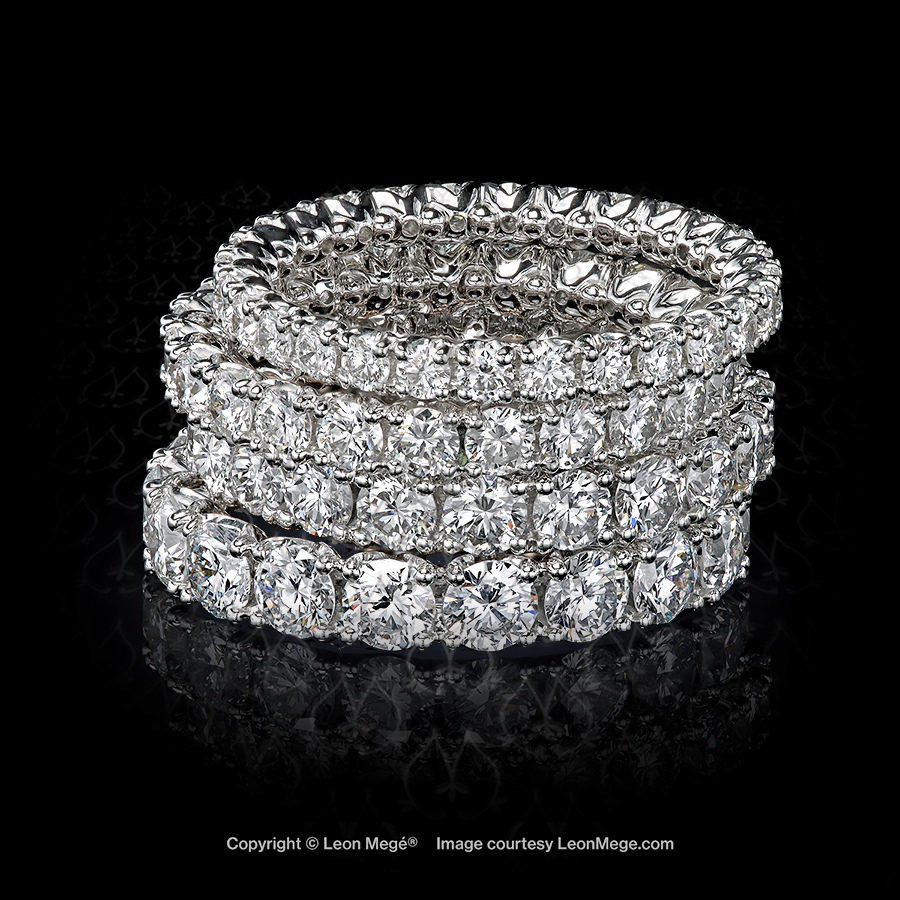 Available for custom order
Please make your selection

The exclusive Duvet™ collection features wedding bands in a distinct and upscale style. The back-ordered items may take 3-4 weeks to produce. If they are ready sooner, we will ship them immediately. The diamond's diameter is the width of the band. The band's finger size cannot be measured using the jeweler's ring stick. We determine a Duvet™ size on a human finger measured with a conventional finger gauge.
Platinum or 18K gold
Ideal cut natural diamonds F/VS, no fluorescence
Free Continental shipping
No sales tax outside of New York State
Return for store credit within 10 business days
Minor sizing is free
Please contact us with any questions prior to purchase
Leon Mege Jewelers are purveyors of the finest jewelry produced by hand in our New York workshop. Each piece has been custom-made according to the highest standards of bespoke craftsmanship since the last century.