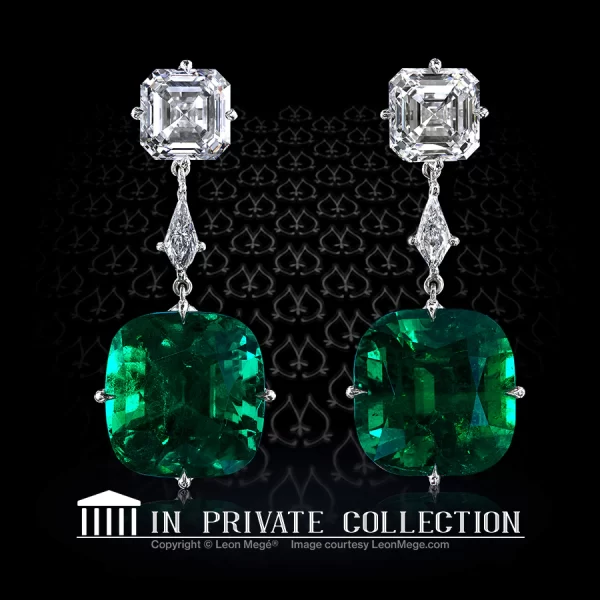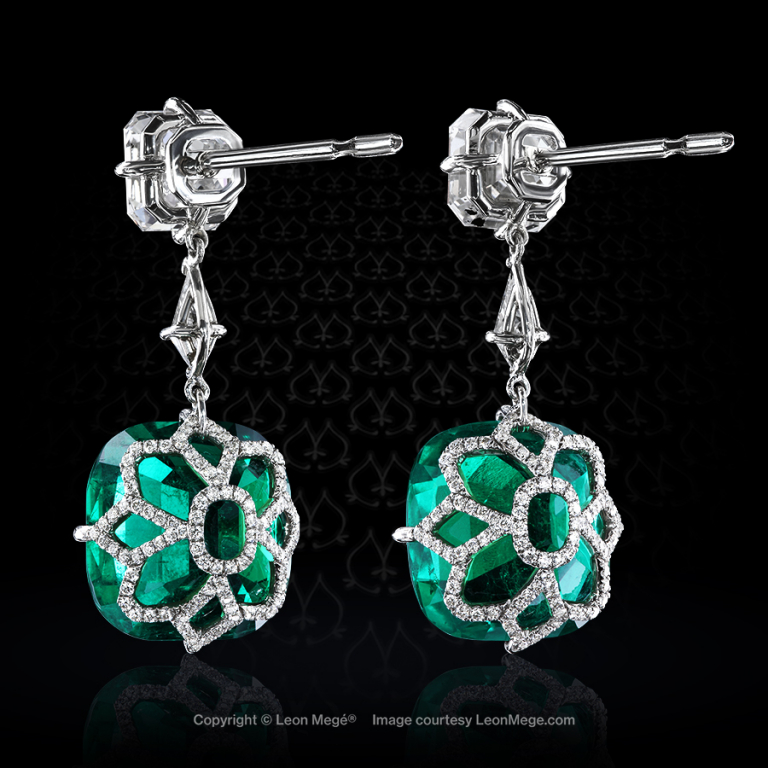 The precious set of emeralds with perfectly matched Asschers at the helm in imaginative basket design studded with micro pave. Inspired by the genius of French designers Louis Süe and André Mare, influential mid-century sculptors and designers, Maestro Mege uses compass-style prongs and brilliant micro pave fuzz to compliment the stunning pair of rare gemstones.
Rolex grade platinum
Asscher-cut diamonds 3-carat each
Ideal cut diamond melee
Colombian emeralds over 25 carats in total weight
Step-cut kite diamonds
Some pieces are difficult or impossible to replicate because they are set with rare one-of-a-kind stones. If you want a similar piece, we need to speak on the phone. 
For custom work, please speak with us:
Leon Mege is a purveyor of the finest jewelry precision-forged in New York. Each piece has been meticulously made according to the highest standards of bespoke craftsmanship since the last century.
Learn more about House of Mege.