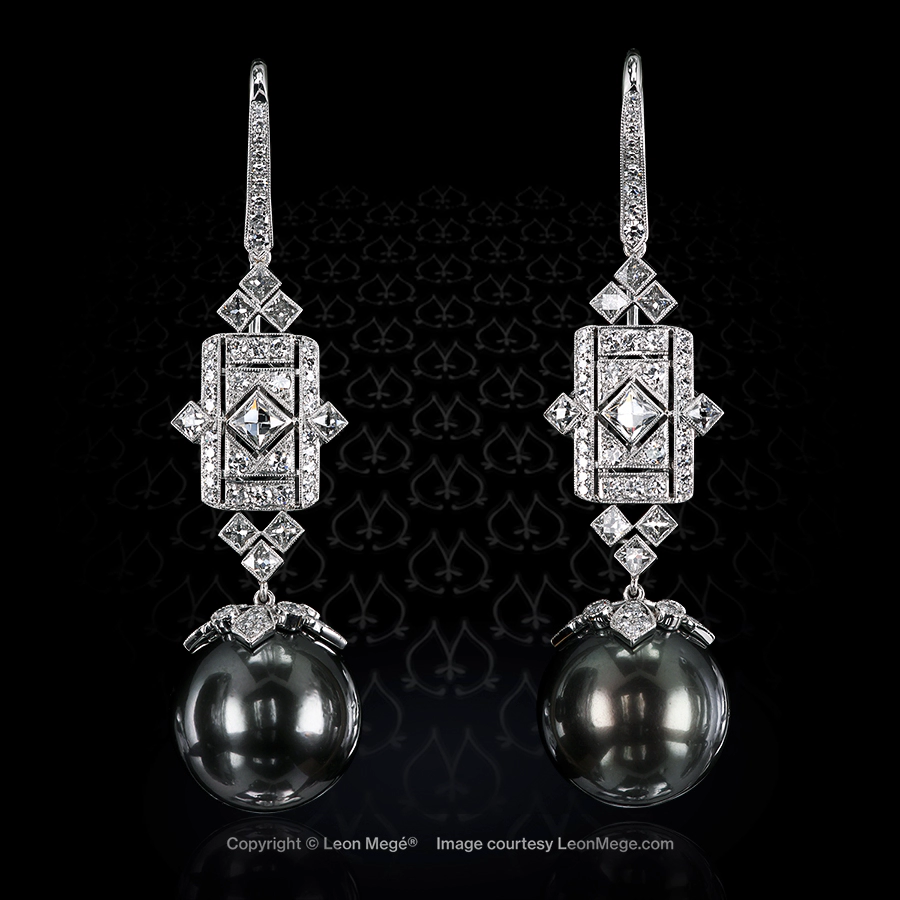 Art Deco South Sea Black Pearls e8226

People delight in stories because they are a powerful way to connect to an inanimate object using our imagination. These magnificent Art Deco-style diamond chandeliers do not need a story. They are the story. Set with French-cut diamonds and illustrious natural South Sea Pearls flexing their
mussels,
pun intended.
78 single-cut diamonds 0.85 ctw
18 French cut diamonds 1.65 ctw
48 full-cut diamond 0.65 ctw
16.0 mm cultured black South Sea pearls
The earrings are approx. 60 mm (2 1/4") in length
Diamond-studded French wire
Purchases over $10,000 can only be made with a wire transfer.
There is no sales tax if shipped out of New York state.
Shipping is free within Continental US.
The payment must clear our bank account before we ship.
Backordered items cannot be returned or refunded.
Stock items can be returned within five days for store credit only.
Currently in stock and available for purchase.