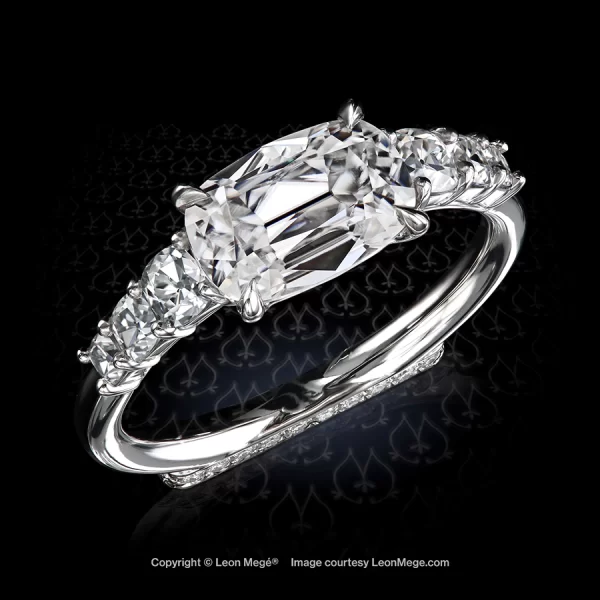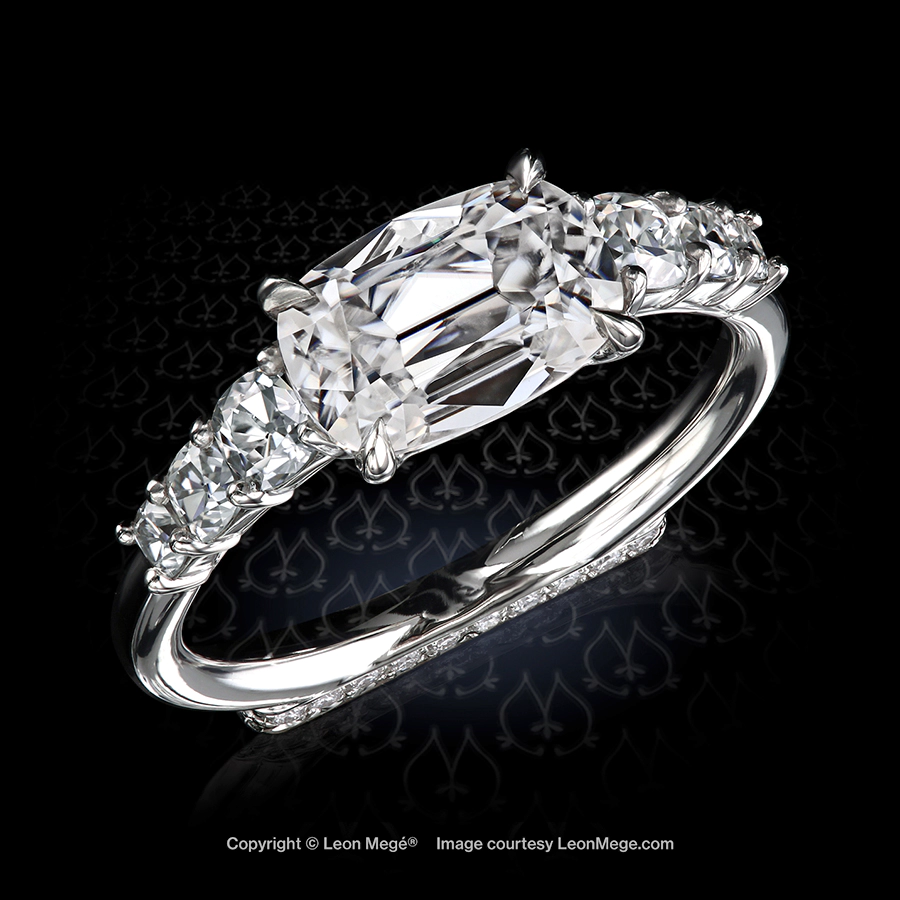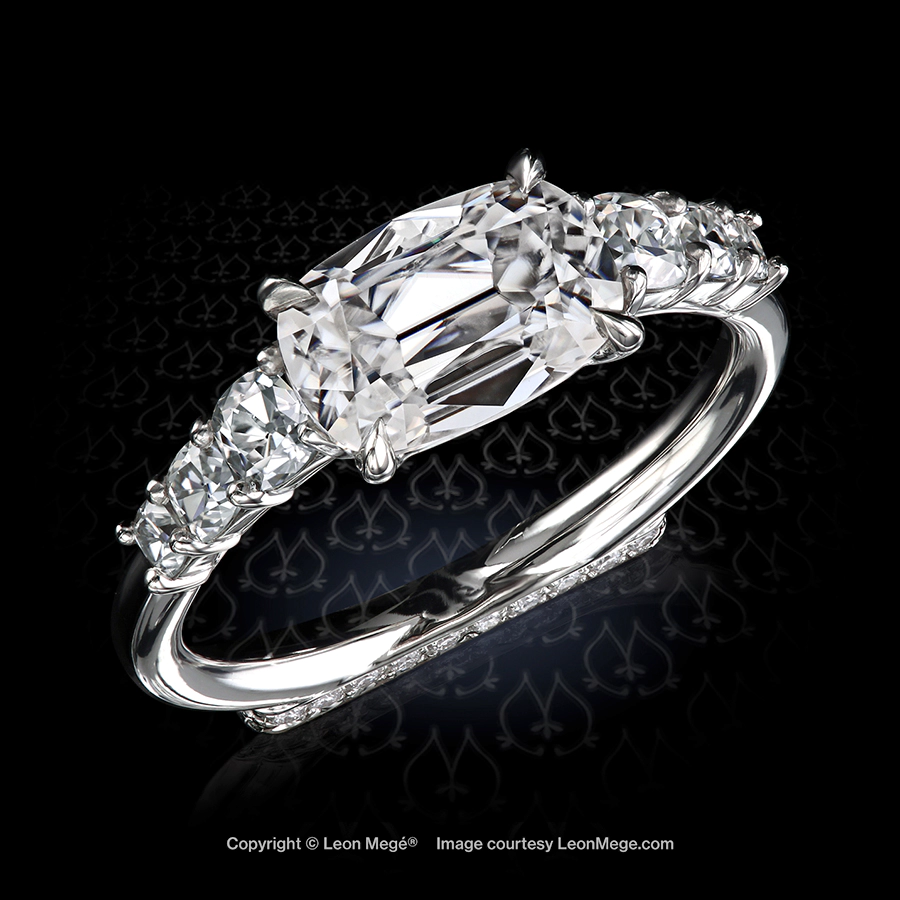 East-West Antique Moissanite r8255
Currently in stock and available for purchase.
Some jewelry is more than adornment—it is a statement that becomes a part of an identity. Leon Mege East-West solitaire ring features rare True Antique cushion Blonde moissanites and natural diamonds on the Podium™ base. The ring is a part of the Leon Mege Flamingo™ collection.
Leon Mege True Antique™ cushion Blonde™ Moissanite 8x6 mm (approximately 2.5-carat diamond equivalent)
Six graduated True Antique™ cushion Blonde™ moissanites
Rolex-grade platinum
Single claw prongs
Bright-cut pave
Finger size 5 3/4

Purchases over $10,000 can only be made with a wire transfer.
There is no sales tax if shipped out of New York state.
Shipping is free within Continental US.
The payment must clear our bank account before we ship.
Backordered items cannot be returned or refunded.
Stock items can be returned within five days for store credit only.
Leon Mege Jewelers are purveyors of the finest jewelry produced by hand in our New York workshop. We welcome inquiries from dealers, store owners, and collection curators. We will work with qualified accounts to lend our inventory for special projects and showings.