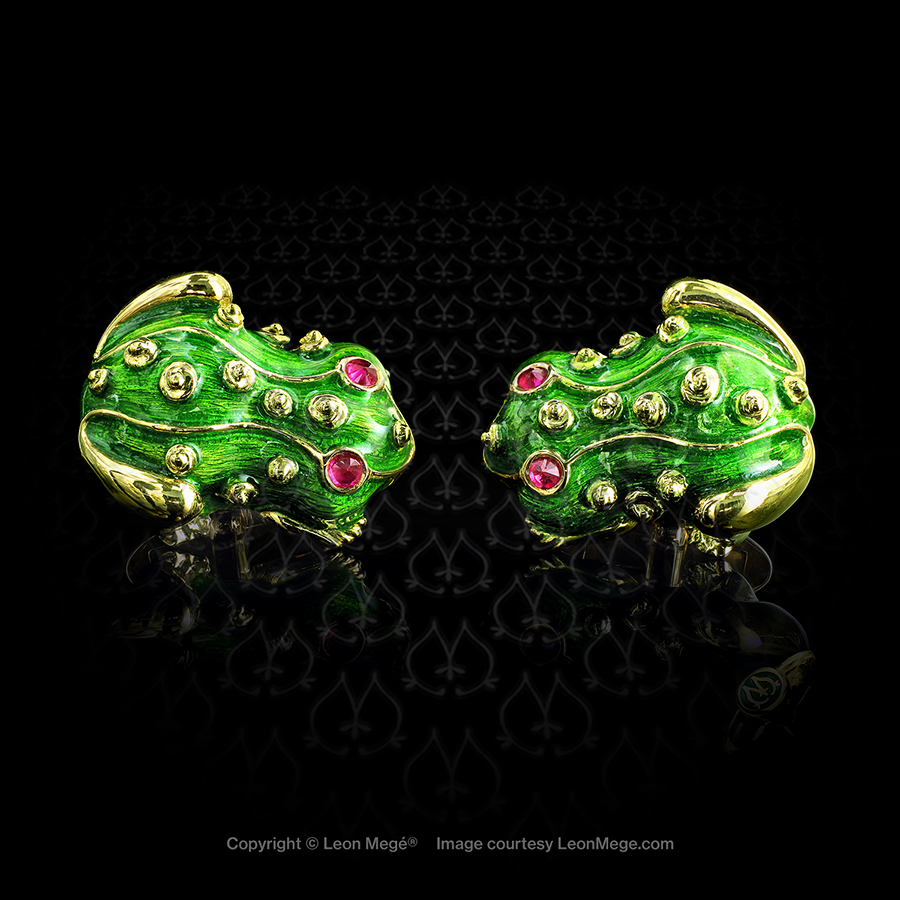 Hand Carved Enamel Frog Cufflinks c0005
The item is in stock and available for immediate purchase.
Whales travel in pods, fish collect in schools, quail gather in a covey, eagles linger in convocation, and finally, the mighty frogs form an Army. So keep your cuffs safely guarded by the Army of gold frogs beautifully rendered in Guilloche enamel. The cufflinks in vibrant shamrock-green sheen over 18K patterned gold are set with exquisite rubies (turned upside-down for the dramatic effect). The playful design is perfect for adding a touch of whimsy to the handsome elegance.
Guilloche (Basse Taille) vibrant green enamel
Natural rubies total weight 0.30 carats
41.50 grams 18K yellow gold
We accept payments by check, wire transfer, or direct deposit. 
The balance must be paid in full before we ship.
There is no sales tax outside of New York.
Shipping is free within Continental US.
The ring comes in a signature leather box with all the necessary paperwork, including certificates and appraisal.