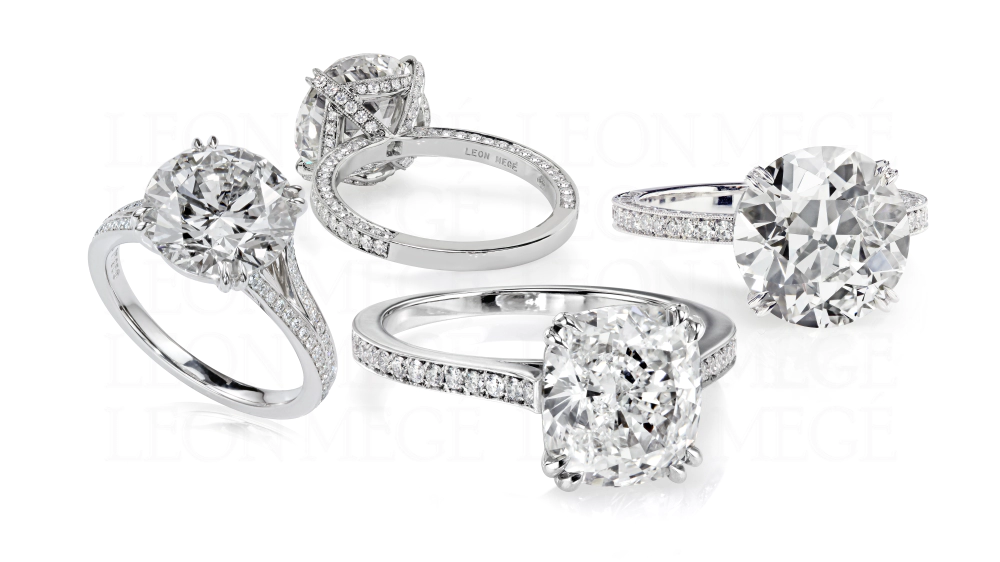 A basic solitaire accented with traditional bright-cut pave infusing the boring plain metal with rigorous sparkle.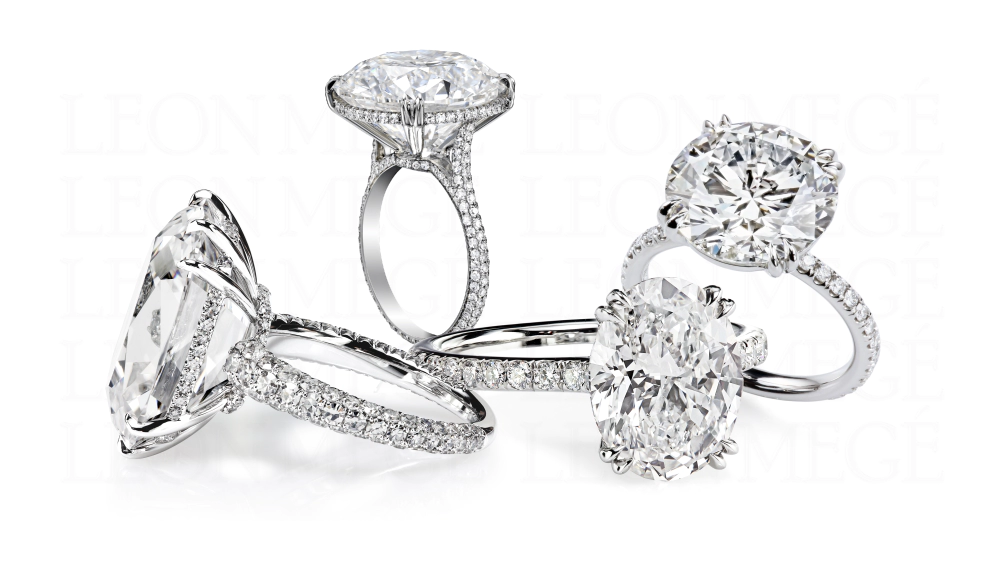 The legendary Series 400 engagement rings by Leon Mege put the universe's sheen and splendor at your fingertips. All our Series 400 engagement rings are custom designed and could feature unique elements that are not the requisite parts of the design.
Series 400 engagement ring is a traditional solitaire accented with modern pave. 
Each style number in the series indicates how many rows of pave the ring has. The middle digit tells the number of rows on the ring's head. The last digit tells the number of rows on the ring's shank.
Leon Mege 411 solitaire is the most popular engagement ring style with millennials.
Additional variations of Series 400 are pretty rare. For example, the version with multiple rows of pave on the basket. Another example is a shank set with an even number of pave rows. Or a shank with more than three rows of pave.