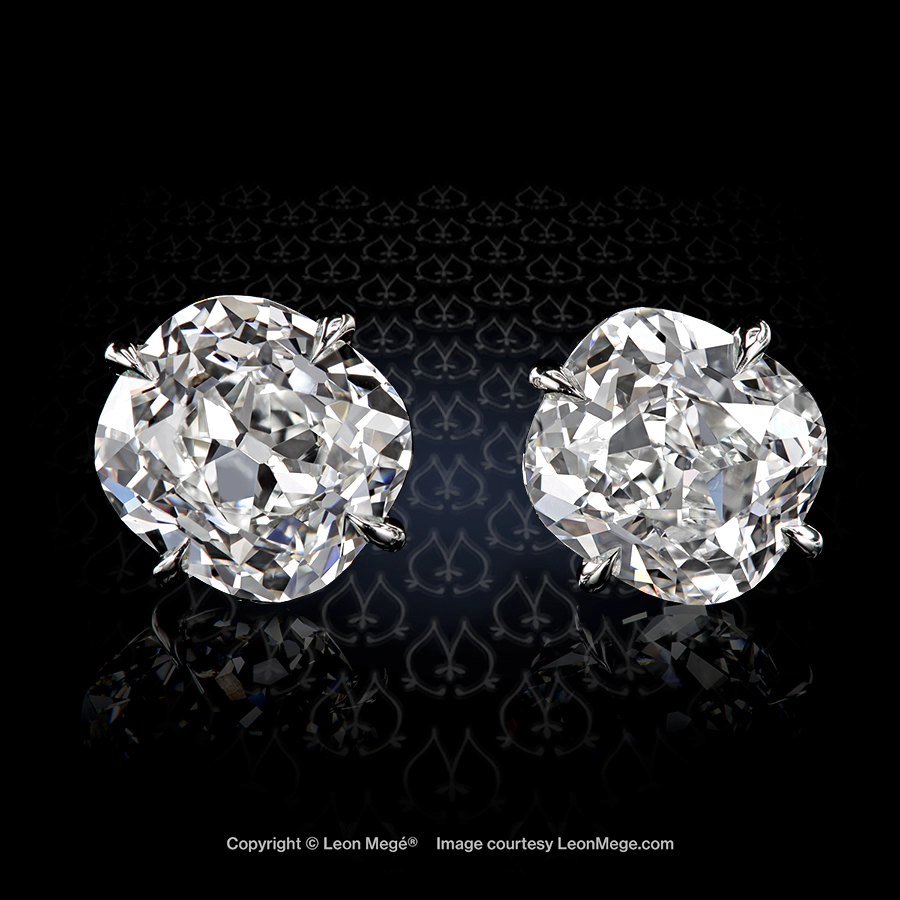 Bespoke True Antique™ diamond studs e8539
The item is in stock and available for immediate purchase.
1.32 ct G/VVS1 True Antique™ cushion diamond GIA 1122696602
1.38 ct F/VS2 True Antique™ cushion diamond GIA 1142966617
Rolex-grade platinum
Claw-prongs
Jumbo custom pushbacks
We accept payments by check, wire transfer, or direct deposit. 
The balance must be paid in full before we ship.
There is no sales tax outside of New York.
Shipping is free within Continental US.
The ring comes in a signature leather box with all the necessary paperwork, including certificates and appraisal.