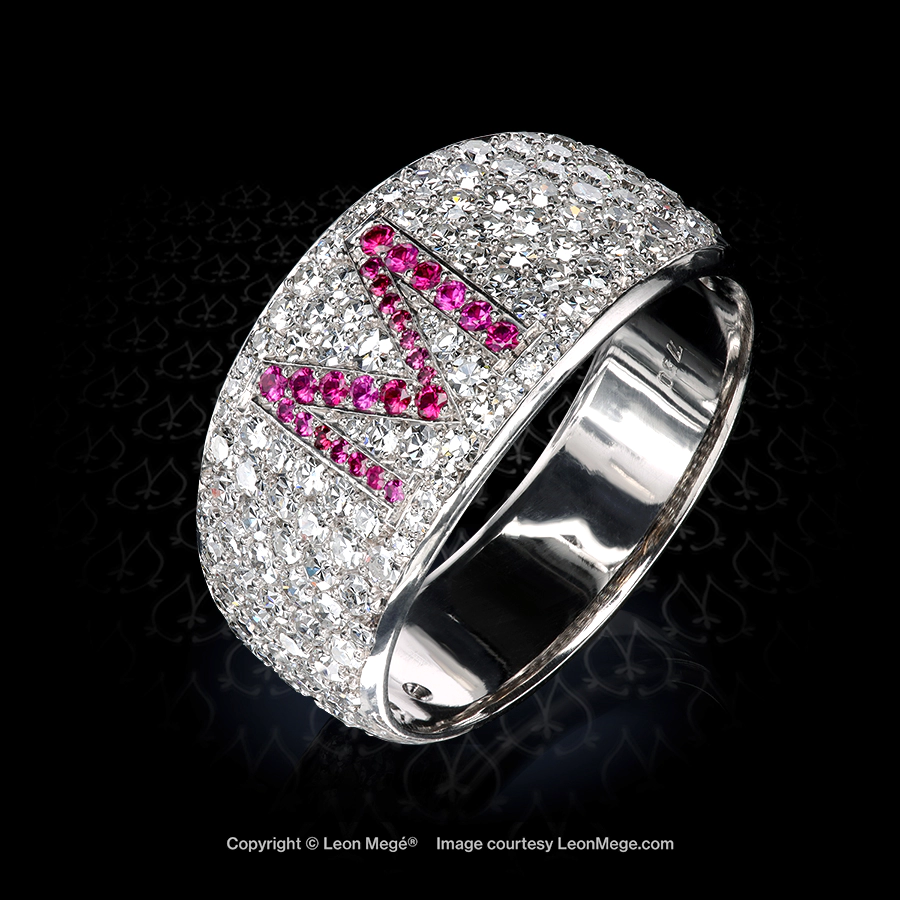 Gender-neutral 18-karat gold band with approximately three carats of single-cut F/VS diamonds and ruby-set M-initial. The low-profile band is only 1.2 mm in height. It is 11.00 mm in width, tapering to 6.00 mm at the bottom.
18K white and rose gold
135 single-cut diamonds F/VS
26 rubies
Finger size 8 1/2
The item is in stock and available for immediate purchase. Complimentary shipping within the continental United States.