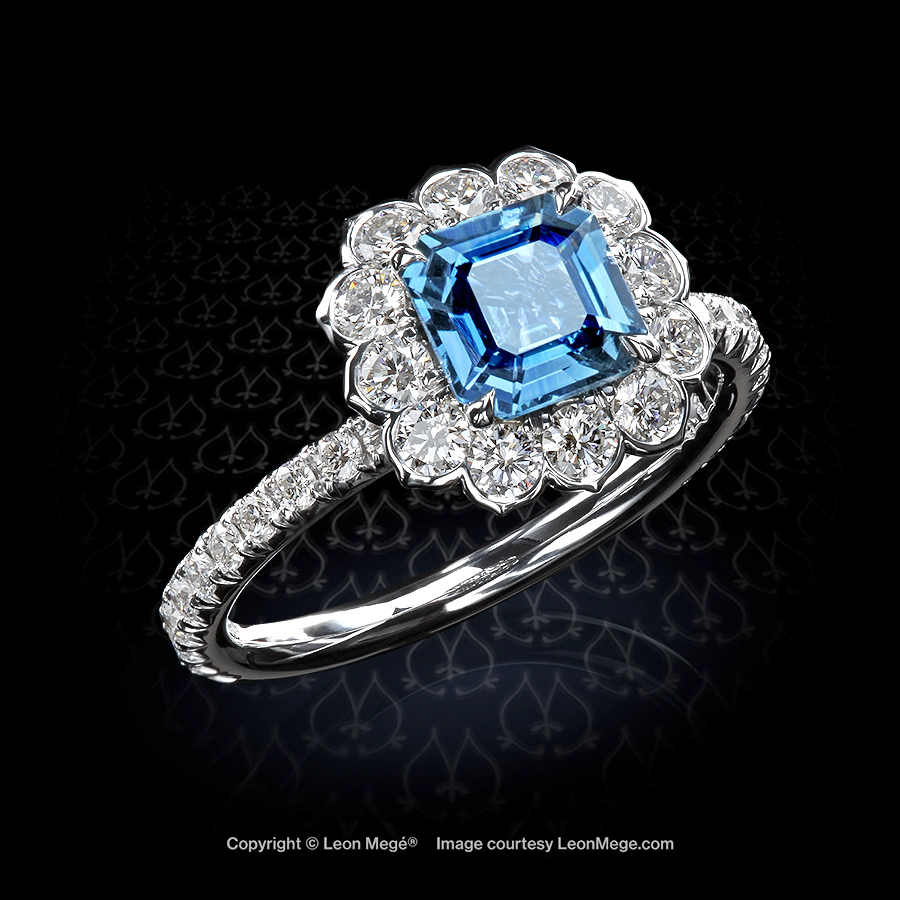 Lotus with Montana-Blue Sapphire r7381
The item is in stock and available for immediate purchase.
A love of beauty and nature is encoded in human genes. Sequenced alongside our genome is the intense need to internalize and reflect nature in the beautiful things we make and wear. The 1.18-carat "Montana-blue" Asscher-cut sapphire in the exclusive "Lotus" halo ring nested in a diamond-studded corolla of beautiful lotus petals set with sapphires.
1.18 carat natural unheated Asscher cut sapphire
4 accent sapphires 0.09 carat total
38 ideal cut F/VS diamonds 0.99 carat total
Hand-forged platinum
Finger size: US - 5 3/4
We accept payments by check, wire transfer, or direct deposit. 
The balance must be paid in full before we ship.
There is no sales tax outside of New York.
Shipping is free within Continental US.
The ring comes in a signature leather box with all the necessary paperwork, including certificates and appraisal.