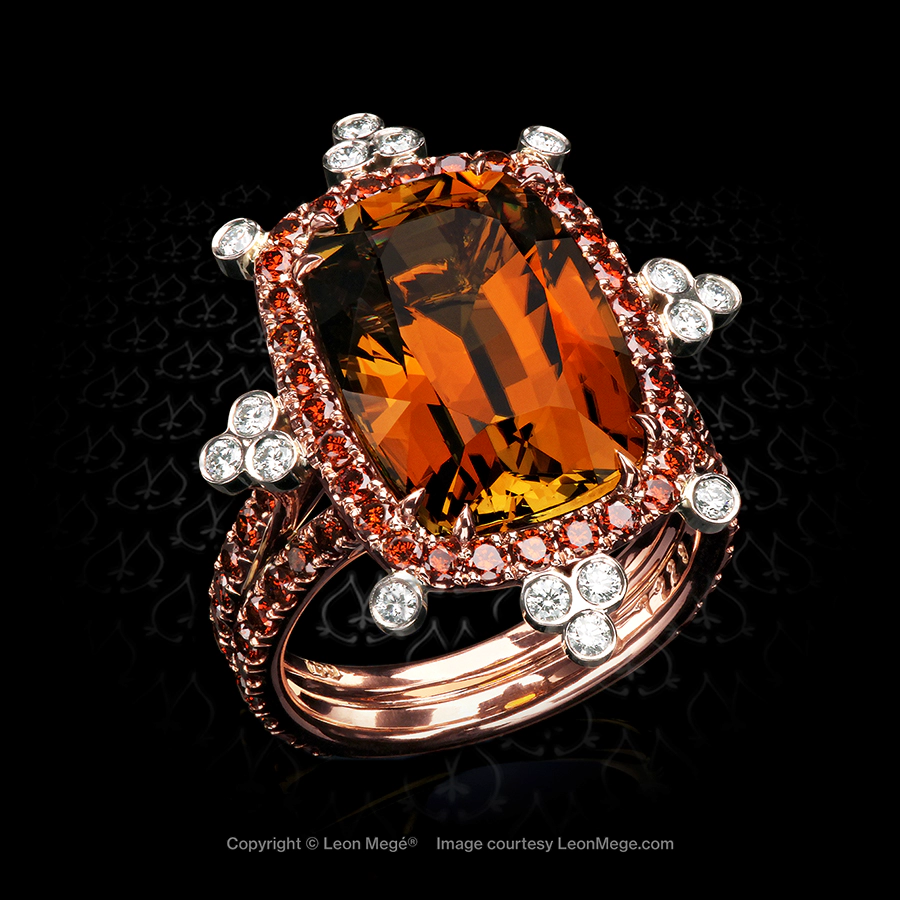 Honey Tourmaline Ring r7229
The richly decorated ring designed by the world's pre-eminent designer Leon Mege is your antidote to all things ordinary. Inspired by the four basic tastes (sweetness, sourness, bitterness, and saltiness) and a wanderlust for umami, the fashionable ring features a perfectly faceted 8.53-carat natural Honey tourmaline accented with white and fancy red (treated) diamonds. All materials are hand-selected and incorporated into the bench-made ring at our New York workshop.
8.53-carat cushion natural orange-brown tourmaline measuring 14.8 x 10.40 mm
78 full-cut irradiated red diamonds 1.25-carat total weight
16 full-cut white diamonds F/VS 0.21-carat total weight
Single claw prongs
18K rose gold with small elements in 18K white gold
Do not fear residual radioactivity – it is a perfectly safe gemstone treatment mimicking naturally occurring radiation. Finger size:
US – 5 3/4
Français – 52
But of course! – L 1/4
Deutsche – 16 1/4
日本語 – 11

 The item is in stock and available for immediate purchase. Complimentary shipping within the continental United States.