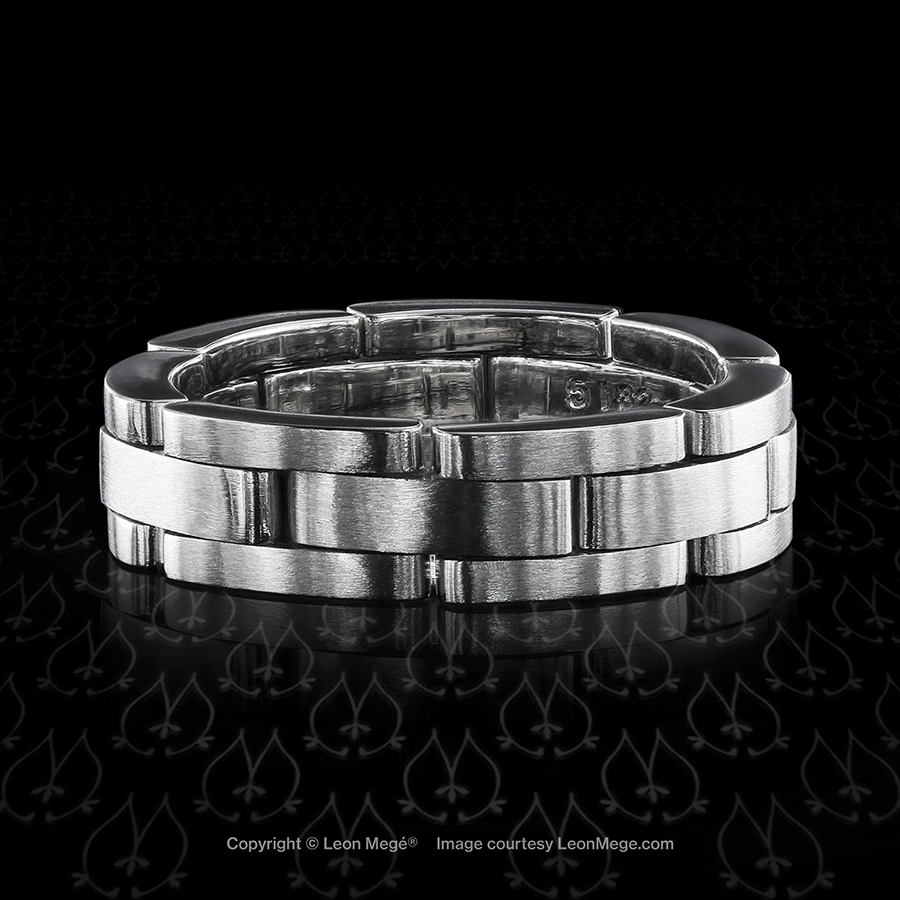 Hinged Wedding Band r5089
The item is in stock and available for immediate purchase.
This handmade platinum band will keep your finger in a state of blissful comfort and spare flesh wounds that come from wearing a rigid wedding ring while doing work with your hands. The hinged symbol of marital oppression will not cut into your finger whether you are a country-club metrosexual or a neckless brut. The moving joints allow the band to change its shape under pressure, reducing discomfort and pain associated with wearing a wedding band. It is also very charming.
Bench made in New York
Hand-forged platinum
5.4 mm wide
Finger size 5 3/4
We accept payments by check, wire transfer, or direct deposit. 
The balance must be paid in full before we ship.
There is no sales tax outside of New York.
Shipping is free within Continental US.
The ring comes in a signature leather box with all the necessary paperwork, including certificates and appraisal.