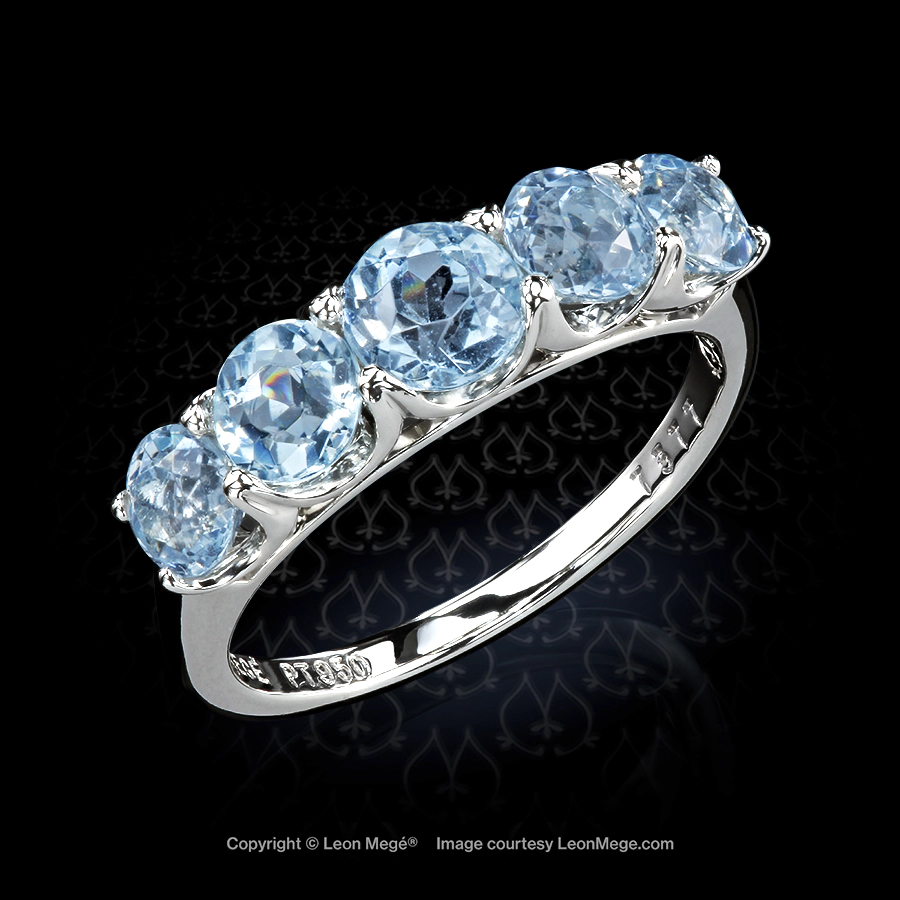 Graduated Aquamarine Band r7377
The item is in stock and available for immediate purchase.
So hot, it's the coolest ring of its kind! Unique and irreplaceable antique aquamarines salvaged from an old Victorian mounting pulverized by the advent of time found their new life in this one-of-a-kind band. Light pastel color bodes well with almost anything a closet holds, so it's destined for much wear, but because the stones are so unique, making another one is impossible.

Five gently graduated in size Antique cut natural aquamarines, total weight 1.80 carats
Unique U-shaped shared prong design
Hand-forged platinum
Finger size:
US - 5 3/4
Français - 51
But of course! - L 1/4
Deutsche - 16 1/4
日本語 - 11
We accept payments by check, wire transfer, or direct deposit. 
The balance must be paid in full before we ship.
There is no sales tax outside of New York.
Shipping is free within Continental US.
The ring comes in a signature leather box with all the necessary paperwork, including certificates and appraisal.