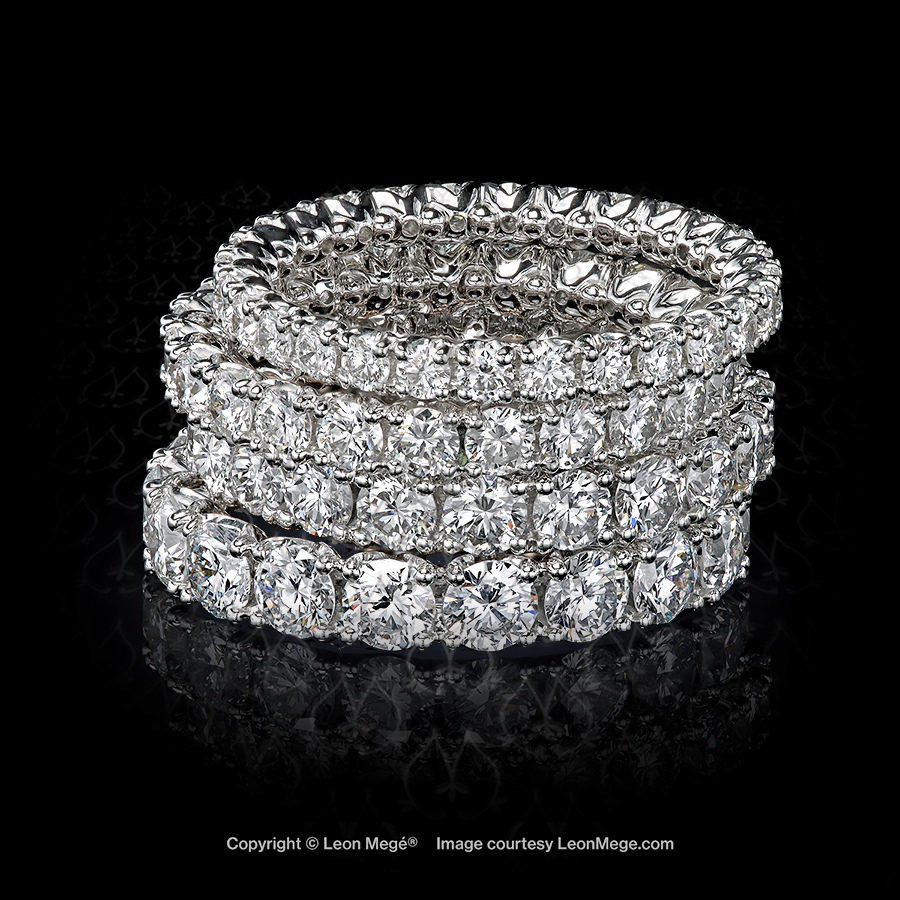 Duvet™ Eternity Bands Collection
Leon Mege Duvet™ collection is available for purchase through our authorized distributors and here online. The exclusive Duvet™ collection features wedding bands in a distinct and upscale style. Duvet™ bands are made to order unless they are in stock. The back-ordered items may take 3-4 weeks to produce. If they are ready sooner, we will ship them immediately. The diamond's diameter determines the width of the band.
Duvet™ wedding bands are available with ideal cut natural F/VS diamonds:
2.0 mm – 0.03 carat each
2.5 mm – 0.06 carat each
3.0 mm – 0.10 carat each
3.5 mm – 0.17 carat each
Due to the current economic situation, the stock is very limited. The out-of-stock items will be automatically back-ordered and shipped as soon as possible. Backordered items are not returnable.