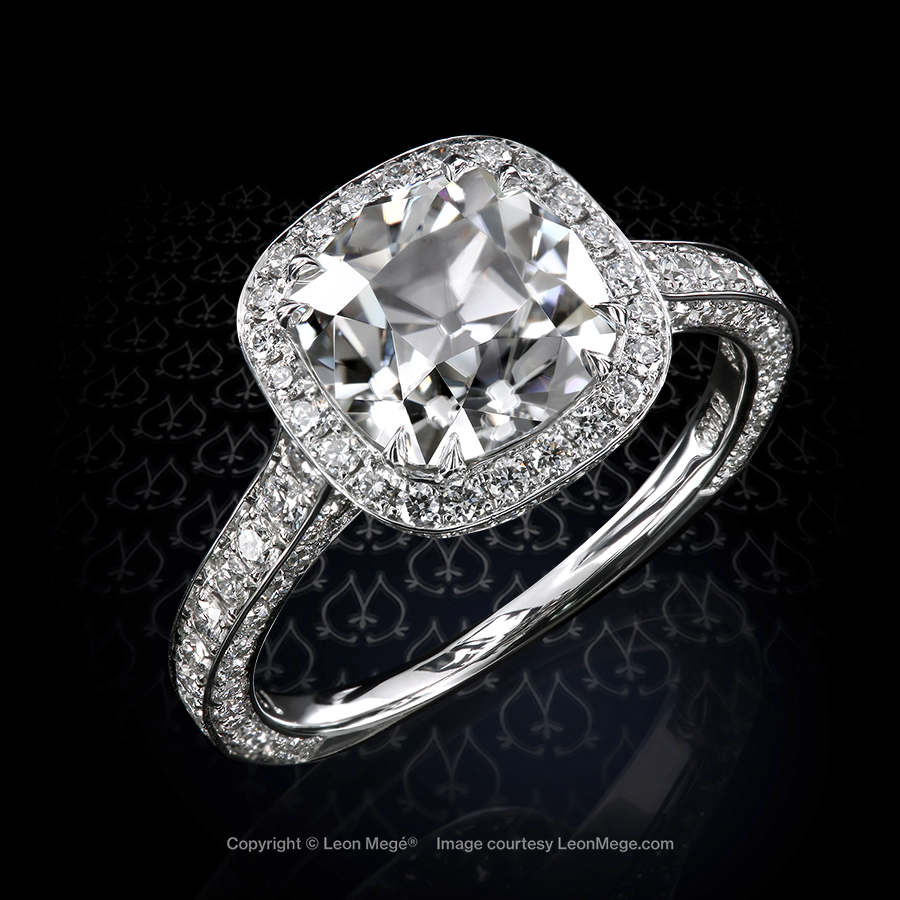 The True Antique cushion Blonde Moissanite set in the exclusive Leon Mege Heidy™ ring. It is a rough equivalent to a 3-carats E/VVS diamond. The enchanting Tulle Godets two-sided halo is supported by the diamond "bubbles" set into a V-shaped scrolling lace pattern forming the basket. The shank is set with bright-cut pave on all three sides.
Ideal cut natural white diamonds
Bright-cut pave
Cathedral shank
The Blonde moissanite is cut from a man-made crystal-clear slab of silicon carbide at our secret Asian facility. Our True Antique™ cushion Blonde™ moissanites retain the  Old World flair at a fraction of the cost. The realistic look is due to our proprietary cutting process explicitly designed to mimic diamond optical properties.