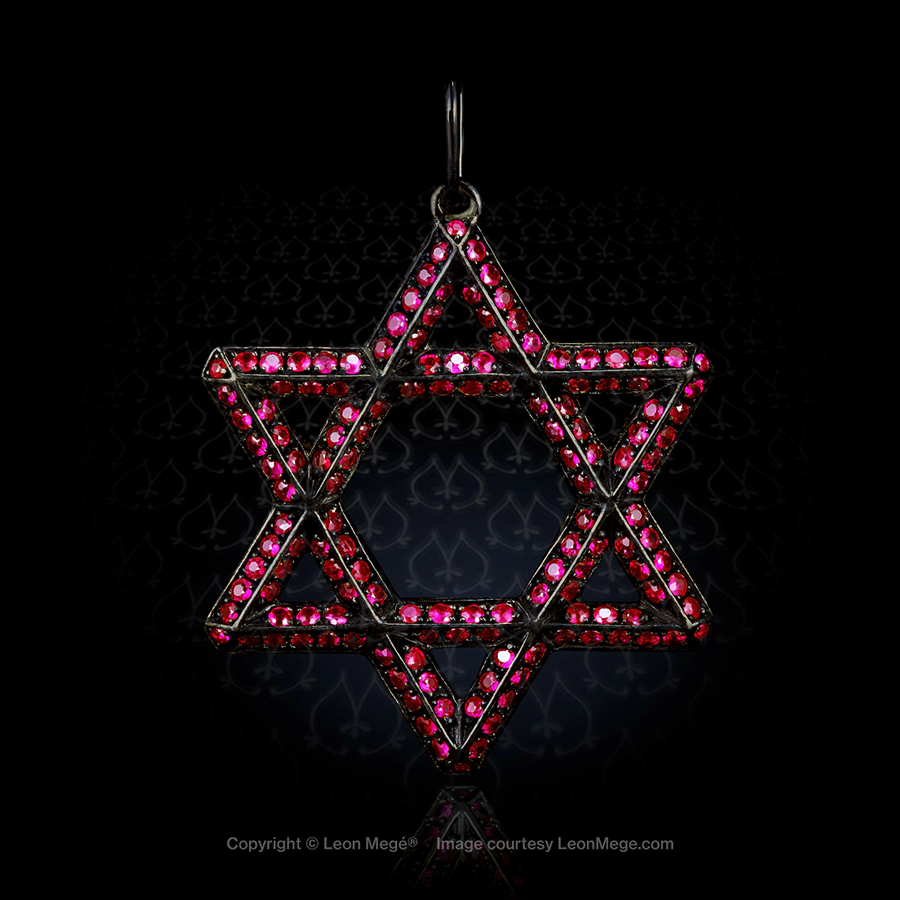 Giant Star with Rubies p7032
An iconic symbol to nosh your yiddishe neshama. The oversized Star of David pendant is the classic Judaic symbol and a decorative ornament used since antiquity. It's a true fashion statement, and you don't have to be a lawyer or an accountant to enjoy it. Also a great Christmas gift for an ex-wife. Beautifully crafted by hand, studied with 144 natural rubies weighing 1.80 carats (twelve rubies for each of 12 tribes of Israel). In addition, the antiqued sterling silver is a proven vampire repellent.
144 round rubies 1.80 carats total
Antiqued sterling silver
The pendant measures approx. 34 mm x 30 mm
Chain is sold separately
It can be worn on a black silk string or a chain of your liking.
The item is in stock and available for immediate purchase. Complimentary shipping within the continental United States.