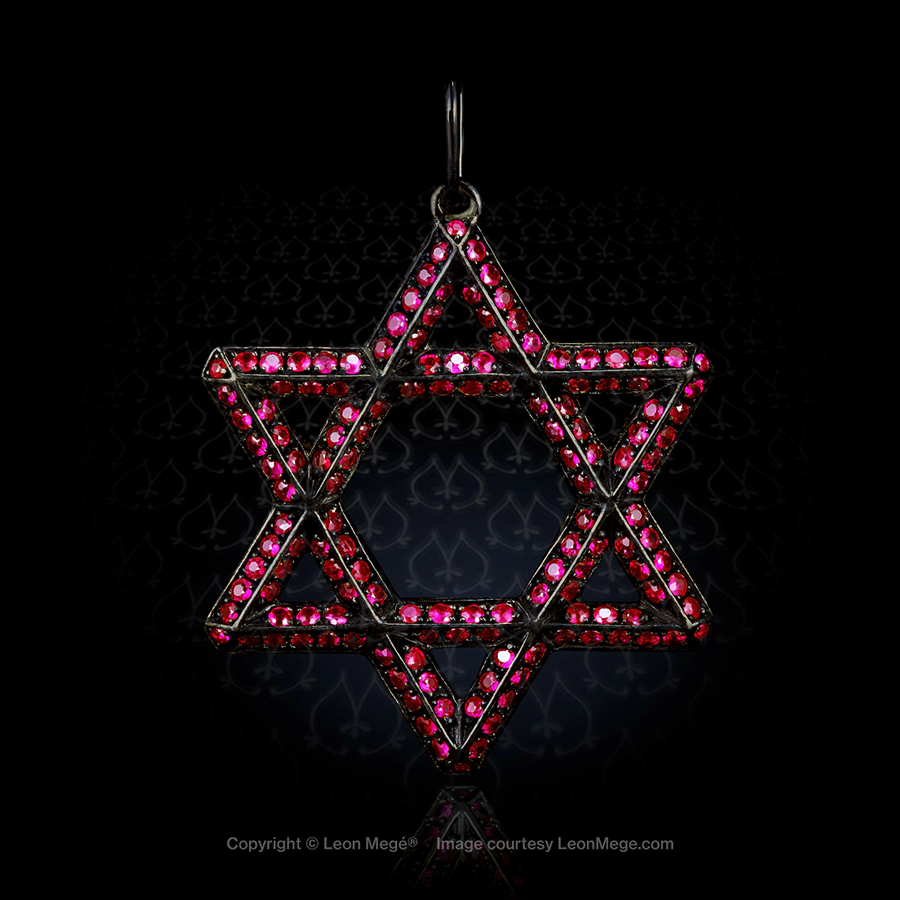 Giant Star with Rubies p7032
The item is in stock and available for immediate purchase.
A true fashion statement and iconic symbol to nosh your yiddishe neshama. The oversized Star of David pendant is the classic Judaic symbol and a decorative ornament since antiquity. You don't need to be a lawyer or an accountant to enjoy it. A great Christmas present for an ex-wife. Made of antiqued silver, it is a proven vampire repellent.
144 round rubies 1.80 carats total
Antiqued sterling silver
The pendant measures approx. 34 mm x 30 mm
Chain is sold separately
Wear it on a black silk string or a chain of your liking.
We accept payments by check, wire transfer, or direct deposit. 
The balance must be paid in full before we ship.
There is no sales tax outside of New York.
Shipping is free within Continental US.
The ring comes in a signature leather box with all the necessary paperwork, including certificates and appraisal.