Make sure to buy Leon Mege jewelry directly from us to ensure that you acquire a genuine product.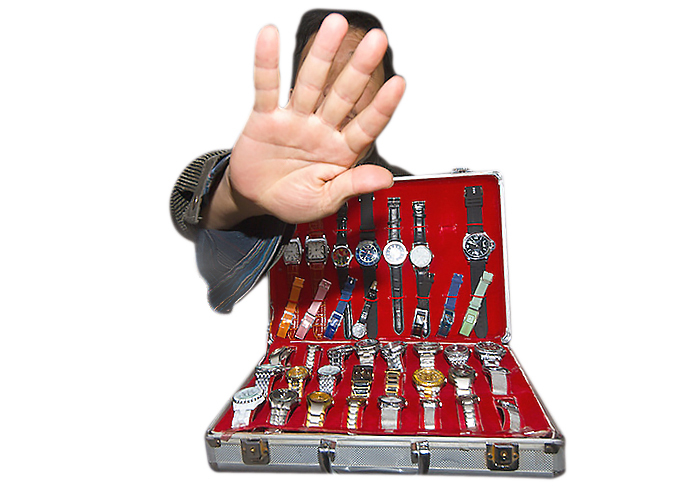 Leon Mege sells his jewelry exclusively online through our website leonmege.com. To avoid the risk of purchasing a counterfeit, we advise against making purchases through unauthorized websites or individuals.
Buying our jewelry direct is the only way to ensure that you are not purchasing stolen or counterfeit merchandise. Additionally, you will certainly enjoy the quality of service on par with the outstanding value of your purchase. We are conveniently located in the New York Diamond District.
All Leon Mege pieces are accompanied by an official Leon Mege certificate stating the items' serial number.
If somebody is offering you a previously owned Leon Mege item, you can send it to us to conduct a search of the reference and a serial number of the item. By analyzing the piece in our workshops will be able to prove its authenticity. This service has a fee associated with it.
While we maintain a complete database listing of all serial numbers, due to privacy concerns we will be able to provide background information on the particular item only to the original owner of the piece, pending his/her identity verification. We are unable to provide this information without a physical analysis of the piece.
The certificate of authenticity is issued only once when the item is purchased. We are able to issue an "Insurance Appraisal" which serves to prove the authenticity and to provide a current replacement value of the piece. This service is subject to a fee.
While you certainly do not want to be cheated, due diligence is required when trying to distinguish a genuine article from the obvious fake. Please take this matter seriously and support us in our fight against the inferior products sold by unscrupulous individuals under the Leon Mege name.
We will continue our efforts to make the process of verification simple and fast. Meanwhile please feel free to contact us with any questions regarding our jewelry and it's authenticity.